Residential Landscape Services
Irrigation Systems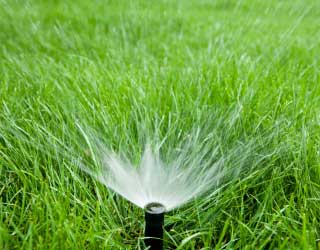 Rain Bird Irrigation Systems: The Intelligent Use of Water™
From water-saving nozzles to sprays with pressure-regulating stems to leading-edge Smart Control Technology, Rain Bird products make the most of every drop, delivering superior results with less water. Keeping the world and your backyard beautiful. That's The Intelligent Use of Water.™
WonderGro will custom design your Rain Bird irrigation system to ensure that all lawn and shrub areas receive proper irrigation coverage.




Mr. Sprinkler, a new subsidiary of WonderGro, is a full service irrigation firm for both residential and commercial accounts in the greater Cleveland and Akron areas. Mr. Sprinkler offers technical design, installation and service with quality workmanship and professional appeal.
Mr. Sprinkler offers a complete line of services ranging from:
New Irrigation Installations
Repairing Existing Irrigation Systems
Irrigation Service Contracts
Expanding Existing Irrigation Systems
Mr. Sprinkler is an authorized installer of RainBird™ irrigation systems.

Why purchase a Rain Bird automatic sprinkler system?

SAVE TIME: Your system will do all the watering for you.
SAVE WATER: An automatic system uses less water than watering by hand.
SAVE MONEY: Your water bills will be lower and your plants will live longer.
REST EASY: The Rain Bird name is your assurance of quality, value, and performance.
INCREASE VALUE: Maintaining the landscaping of the property helps increase your property values.
EFFICIENCY: Ensure your landscape gets the water it needs without over-or under-watering.

So put away your garden hose and let Rain Bird do your watering for you – automatically! You'll have greener grass, healthier plants, and much more free time to smell the roses instead of watering them. Click here for the Rainbird Overview link.

Contact WonderGro today to discuss your lawn irrigation needs.