Residential Lawn Services
Seeding & Dethatching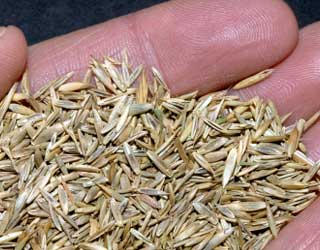 Whether you need spot reseeding or your entire lawn dethatched, WonderGro has the experience and to get the job done efficiently with the highest quality of workmanship.
Seeding
High quality seed mixture customized to your property
Nitrogen applications to aid growth
Hydroseeding

Dethatching

Thatch is a layer of living and dead organic matter that knit together just above the soil surface.

When thatch becomes too thick it prevents water and nutrients from reaching the soil. Grass roots that grow in the thatch layer instead of in the soil are less drought resistant, since the moisture in the thatch evaporates faster than the moisture that penetrates the soil.

Insects and diseases find thatch a particularly suitable place to inhabit. Since water does not penetrate it readily, neither do pest and disease control products.

Request your free lawn analysis quote today!