Residential Landscape Services
Colorscaping & New Plant Materials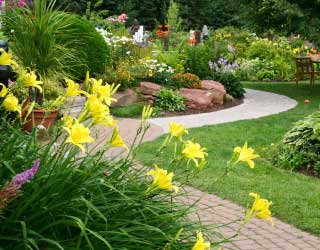 WonderGro can customize a colorscaping plan to meet the needs of your property while enhancing its beauty.
Your lawn is lush and green. The shrubbery is manicured to proper height. But as you look around at the appearance of your property, there seems to be something important missing — there isn't enough color to enhance the beauty of the property!
Whether it's planting of annuals, perennials or simply adding more robust shrubbery we can provide a range of plant materials to fit a variety of budgets.
Contact us today
for a free consultation on your colorscaping needs!