Commerical Lawn Services
Commercial Property Maintenace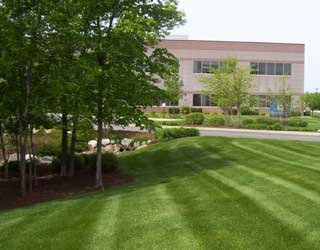 Individual Property Maintenance
Our Property Maintenance division works closely with each client to insure that each property is manicured to the customer's satisfaction.
We have strict smoke-free policy and we have required uniforms to present a professional and clean appearance while at your property.
Weekly Individual property Maintenance
Weekly property maintenance goes beyond mowing the lawn. Proper property maintenance is a multi-step process including:
All grass clippings will be removed from dives, walkways, entrance ways, and parking areas.
All drives and walkways will be power edged weekly.
All bed areas, utilities, and natural obstacles will be trimmed around weekly.
All turf and ornamental trees and shrubs will be checked monthly for disease or fungus development.
WonderGro will spray walkways, certain rock bed areas, and entrance ways to prevent weed development.
Bed Maintenance will be performed on an as needed basis with weed control applications.
Fall leaf removal services will be performed as necessary.
Superior services set us apart, and they'll set your company's lawn apart too.