Commerical Winter Services
Ice Control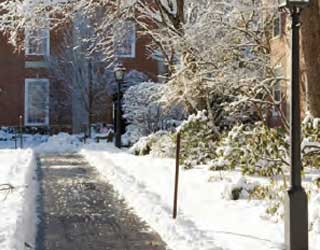 Ice Build-Up? No Problem!
WonderGro utilizes the latest technologies available when applying treatments for ice build-up.
Our vehicles equipped for salting are also equipped with a ground and air sensing devices to let us know the temperature of the areas we are treating.
By having such devices, this allows more accurate distribution of salt applications, so that shady areas that may not receive enough daylight sun to melt the ice can be effectively treated to eliminate the hazards of ice build-up.
Our variety of ice-control treatments
Morton Safe-T-Salt
Cargill Winter Halite
Cargill Clearlane
Ice Melt Blends
Liquid Ice Controls
Calcium Chloride
Magnesium
FAA approved De-Icers
Organic & Eco Friendly Options
Urea
Sidewalk Crews & Handicap Parking
Each sidewalk crew is equipped with snow blowers, shovels and salt spreaders to ensure a safe and clear path from the parking lots to the entranceways of each building.
WonderGro also takes extra care to ensure the surrounding areas of handicapped parking spaces are especially cleared of snow and salted well for the safety of anyone with special needs.
Be ready to go – before the snow! Contact WonderGro today to discuss your snow removal needs. We will formulate a cost-effective winter ice-control plan to provide your business the service it should expect.