Commerical Lawn Services
Property Cleanups & Mulching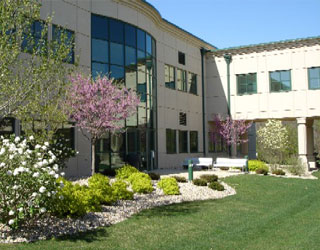 Allow WonderGro to enhance your property with full property cleanup - you will be rewarded with a healthier and more vigorous landscape and it will do wonders for your company's curb appeal.

Spring / Summer Property Cleanup
Clear yard & bed areas of accumulated debris and vegetation
Rake lawn area from winter damage
Trimming of all plant material
Pruning of ornamentals
Complete bed maintenance with weed control
Power edge all beds, walks and drive
Removal of all debris
Mulch Installation Options
Black Dyed Hard Wood Double Processed Mulch
Red Dyed Hard Wood Double Processed Mulch
Brown Natural Hard Wood Double Processed Mulch
Premium Snapshot Applications with any Mulch
Fall Property Cleanups
Fungal material such as mycelium, spores, or specialized reproductive structures may persist in soil, fallen leaves, or in dead branches remaining on plant material. Therefore, as a professional lawn care company, we can try to minimize the amount of fungal material that may survive winter by removing all debris prior to the first snowfall.
Our fall cleanup service involves the following:
Inspect all plant material for disease
Cut back all perennial flowers
Remove any annual flowers
Prune all plant material
Power-edge all beds
Removal of all accumulated leaves, branches and other debris
Complete bed maintenance with weed control
All debris properly removed off-site to a proper disposal facility
A Fall Cleanup is a great way to prepare your property for the Northeast Ohio winter season and reduce the risk of winter-surviving disease.