Residential Lawn Services
Fertilization Programs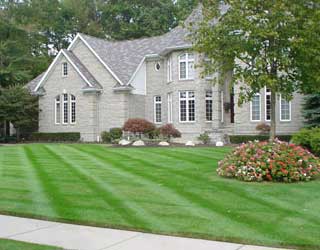 Simply put, a good nutrition program is essential for a healthy, greener lawn. WonderGro offers customized lawn fertilization programs using the highest quality granular fertilizers and liquid weed controls. Our extensive experience has shown effective weed control is best handled through liquid applications instead of a "one product" does it all.
Our programs are designed to provide your lawn with the proper amount of material at the right time of the season.
Your lawn will be happier and healthier with WonderGro's Custom Fertilization Program:
Continued nutrition throughout the growing season
Thicker, greener turf
Fewer weeds and unwanted vegetation
A healthier, more attractive lawn
A heartier, more stress-resistant lawn
100% Organic options available
Request your free lawn analysis quote today!